Bathroom renovations Edmonton | Done Right!
Contact us for a no obligation quote on your bathroom renovation
Bathroom renovations Edmonton | WHAT WE DO
Bathroom Renovations Edmonton | Done Right
Bathroom renovations Edmonton | Our bathroom renovation process begins by taking the surface off the old walls, then removing any black mold and water damage.  We replace the old plumbing (and bathtub if required).  Then we build a waterproof envelope, using either the Schluter or WEDI waterproofing systems, before installing new tile.  The price is similar to having a skin placed over the existing tub and surround, but the results are far superior.  Most problems with a tub surround installation is that it does not address the problems of old, tired plumbing and significant moisture penetration.  The old moldy walls are simply covered over.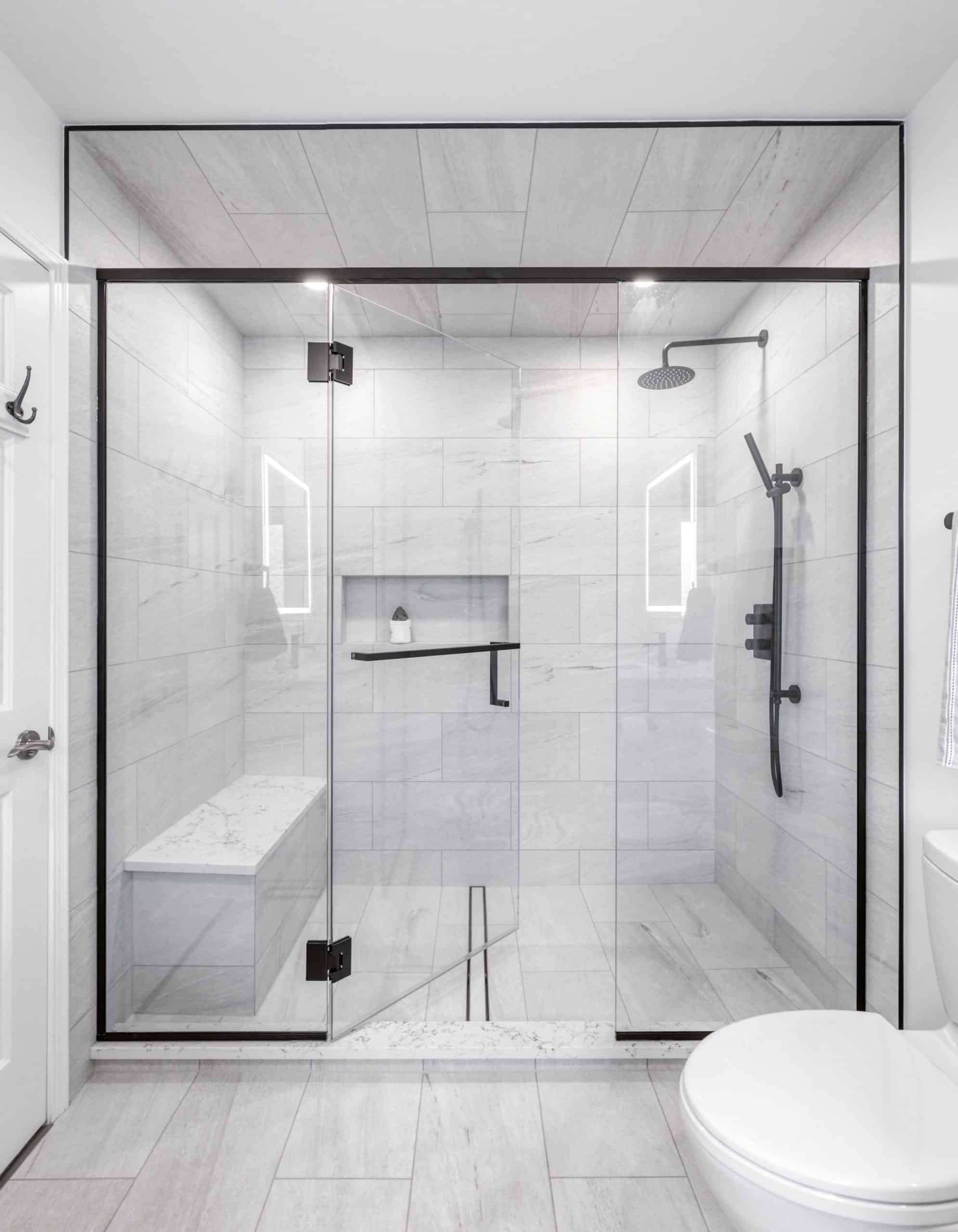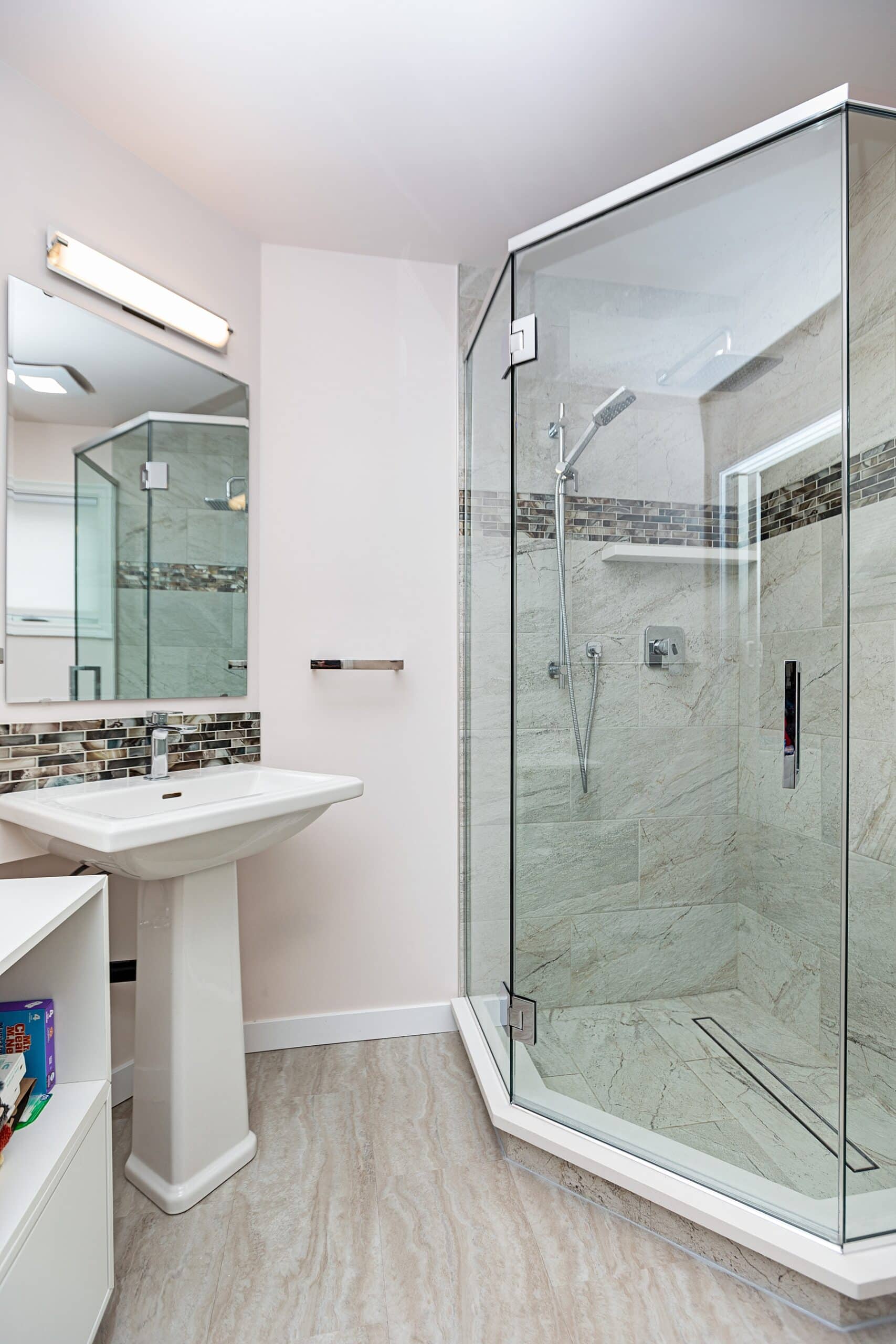 Bathroom Renovations Edmonton | What You Need To Know
The average family of four will have over 1,000 showers each year.  That amounts to thousands of gallons of water being sprayed onto the walls every year.  It only takes a small piece of missing grout, or improperly installed caulking to cause significant damage.  Depending on the age of your home, it will likely have ordinary drywall, or perhaps, green board in the walls around the bathtub.  Neither of these is waterproof.  The grout around the tile is porous, so over time moisture seeps behind the tiles and breeds black mold.  When the mold reaches advanced stages, you may notice the bathroom smells musty all the time, and the black mold returns to the caulking, or grout quickly, even after you clean it, Left alone, the walls will become soft, as the wallboard disintegrates.
If you see black mold around the taps, base of the tub, or baseboards, it is time to look at repairing the area around the bathtub.  What you can see is likely only the tip of the iceberg! 
Let us fix your ugly Bathroom.
Bathroom renovations Edmonton | Before and After
I just had my bathroom done by Shane of Bathrooms Bathrooms Bathrooms. I am so happy with it. I was a bit worried about hiring a contractor but I'm so glad I did! Shane is easy to work with, will get the job done, and has affordable rates. So worth it!.
Donita
I needed to add a shower in a bathroom that had a jet tub since I bought the house, because of changing household needs. Shane gave me a very reasonable quote, and told me to start shopping! I picked out my tiles, vanity, and medicine cabinet. He did everything else – including cleaning up after himself! High quality work, very professional and affordable. So nice to finally find a contractor with integrity. I highly recommend Shane as someone you can trust in your home.
Pam
This won't take long – and it didn't! Bathrooms Bathrooms Bathrooms got the job done fast! It looks great and it was an affordable price. The whole Schluter system is fantastic – it gives you flexibility and great quality. Shane stands behind his work.
David